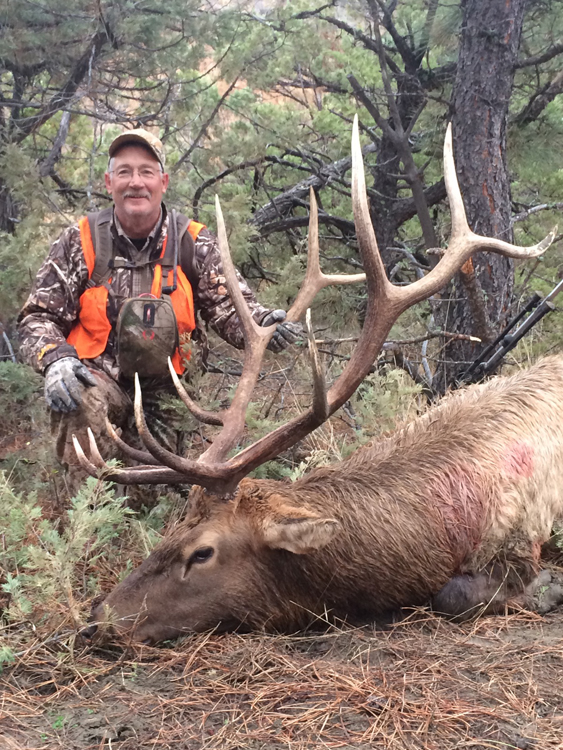 Archery Elk Hunt
2022 Price: $5,150.00
7 day hunt
1 guide per 2 hunters
1 on 1 hunts: Call for pricing
Accommodations provided
Call for hunt dates
$200 reserves your hunt date
Phone 1-405-219-1319 to ask questions or to book a hunt
These hunts coincide with the elk rut and we are generally into elk every day. Archers must be accurate at 40 yards. We are also able to offer 1-on-1 hunts, upon request. Please call for pricing and availability.
Rifle Elk Hunts
Rifle bull elk and rifle cow elk permits are given out in a drawing. It is difficult for hunters to draw rifle elk permits, but if you do draw a permit, Rifle Elk Hunts are available. Dates available upon request.
2022 Price: $5,500.00
Elk and Deer: $6,500.00
If you want to add a Rifle Elk Hunt to one of the other hunting packages, add $2,000 for bull elk and $1,000 for cow elk.
The Breaks are known as one of the premier elk habitats in Montana and the western U.S. Elk and mule deer inhabit much of the same areas. Our thirty years of hunting this area gives us a great understanding of when and where the elk will be. Drawing a permit is difficult but if successful, you may have the hunt of a lifetime!